Kind of anyways :-)
I don't have any pictures of my house with MY stuff in it, but the pictures I have will serve the purpose.
Here is the outside of my house from the front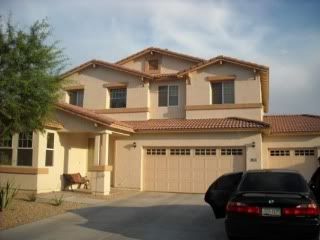 Lovely, isn't she?
Here is the den and the dining room... looking at the front door from the kitchen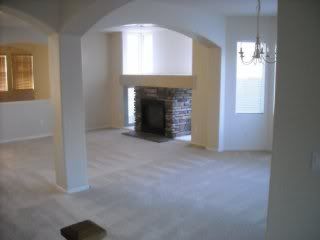 Ooops, here is the kitchen
Here are the stairs going up to the 2nd floor
Sorry, I don't have many pictures of the upstairs either. I'll get on that though.
Here is my view of the night time sky off of my bedroom deck!
Jealous huh?
Oh and here is half of my back yard. The other half currently houses an above ground pool!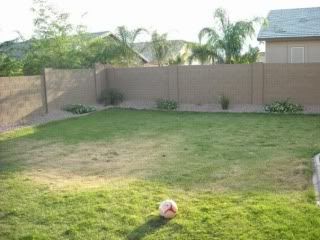 ***I can not wait until we buy our own house. Then we can decorate better and it'll feel like home. For now, it's a place to rest my head at the end of the day.