Who would I trade places with for a day if given the chance...
This girl right here! I don't care what you say, I LOVE LOVE LOVE Sarah Palin! I think it would be amazing to walk a mile in her shoes. She is so normal that people hate her because she tells it like it is. And people are scared of the truth... man, how I'd love to tell it how it is sometime...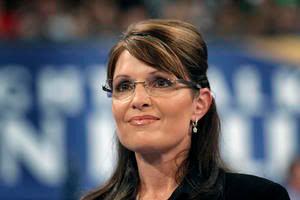 Day 7 will be a picture of my most treasured item.. I already know what this will be :-) Stay tuned!